Custom Pool Installation
Projects in Georgia
Chattahoochee Pools, Inc. offers the expertise to assist you in the design and construction of your custom pool, spa, and outdoor living space. Along with our strong work ethic, our team members bring well over 75 years of combined experience in the swimming pool industry. Each project is meticulously conceived and executed to showcase the industry's latest innovations and technological advancements in your project. Chattahoochee Pools, Inc. work has been featured on HGTV and has appeared in magazines, including Southern Living and Atlanta Homes and Lifestyles.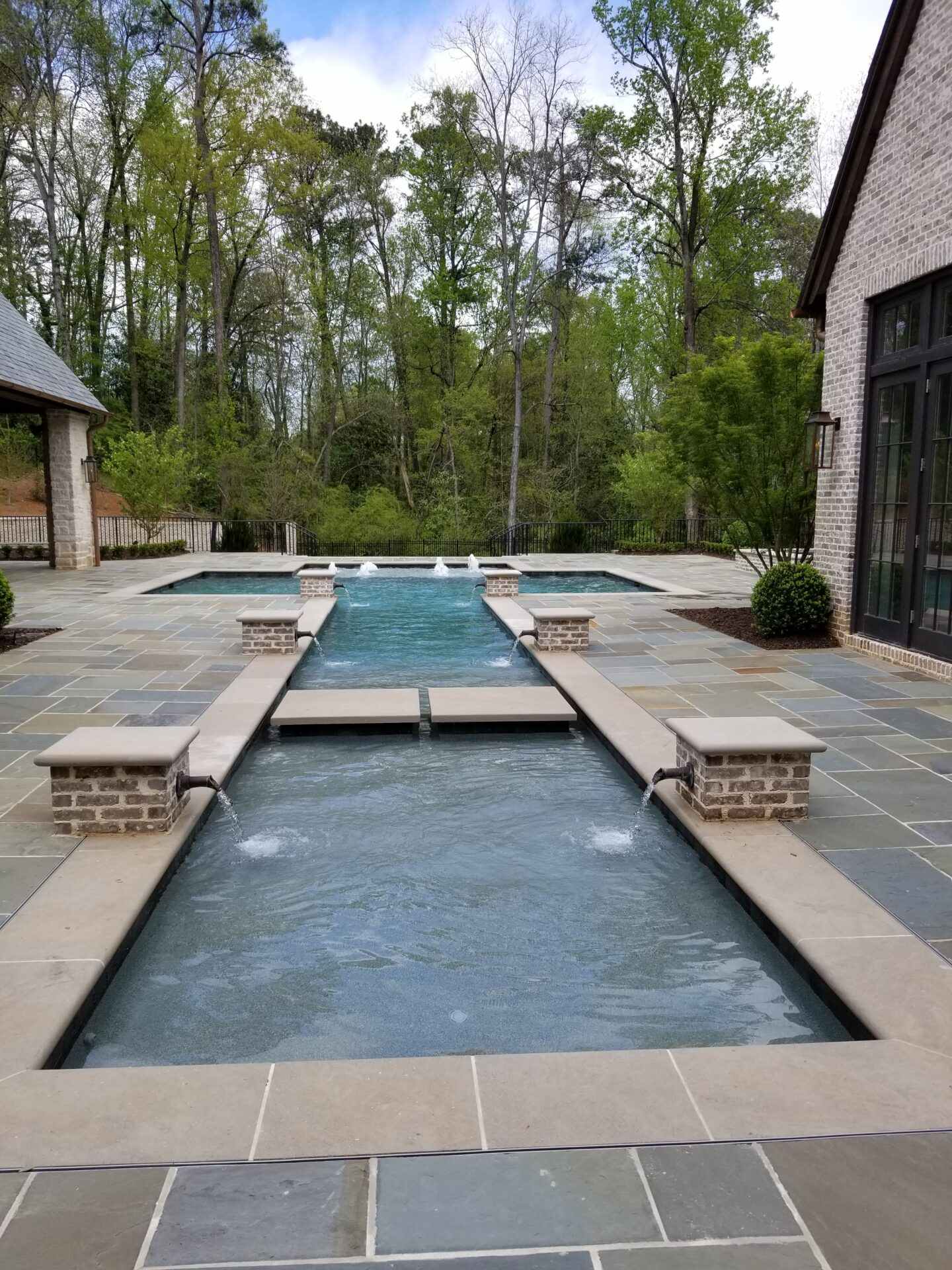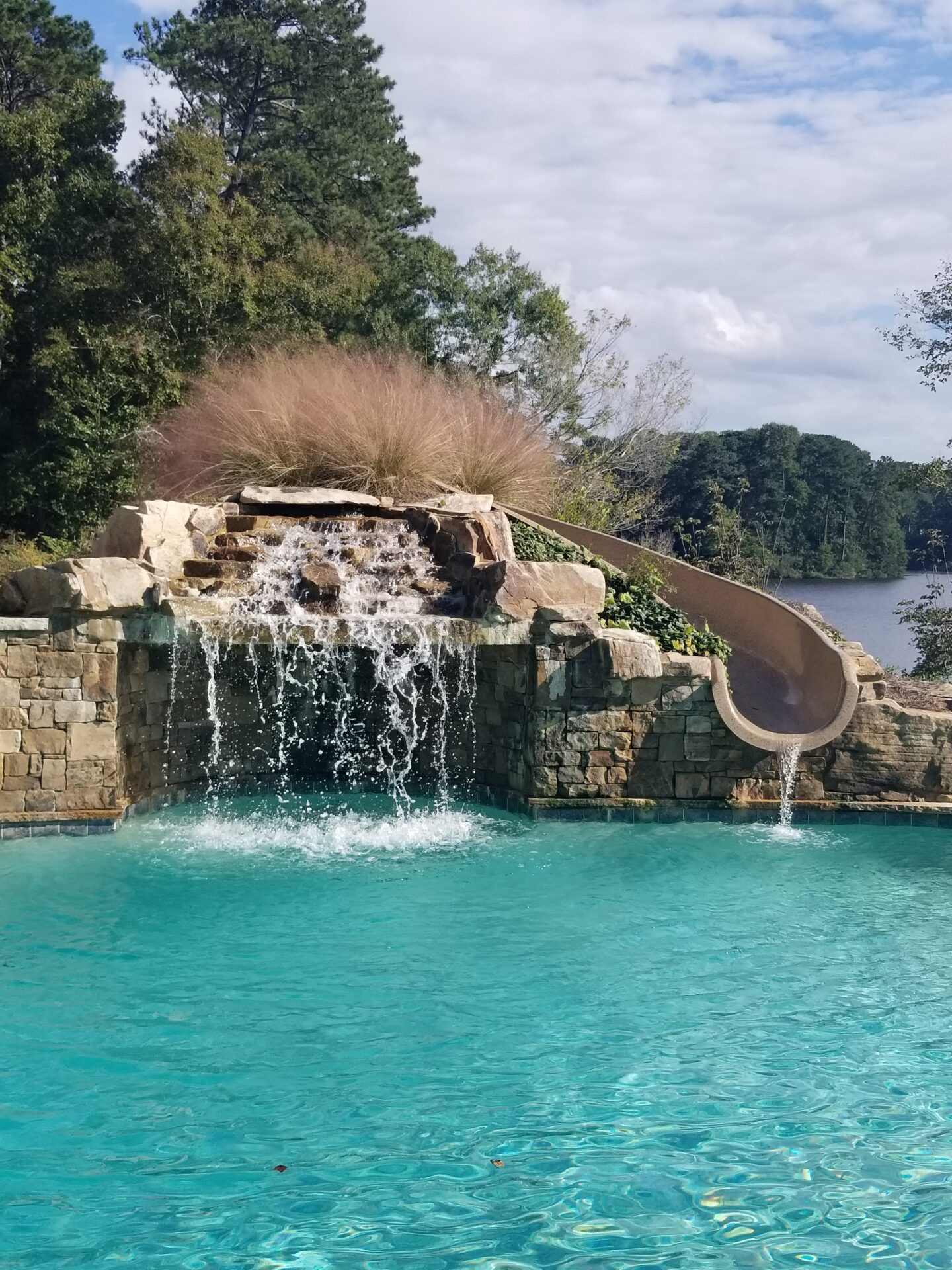 Atlanta's Premier Choice for Custom Pools and Spa
Installing a custom pool, spa, or outdoor living space can tremendously increase your home's value while providing entertainment for your family for years to come. By choosing Chattahoochee Pools, Inc. to install your pool, you are guaranteed to add functional and aesthetic beauty to your home combined with years of experience.
Whether you desire a vanishing edge, also known as an infinity-edge or a negative edge pool, Chattahoochee Pools, Inc. is Atlanta's premier choice for in-ground custom pools, spas and accessories.
Maintenance, Service & Repairs
You have just installed your new pool and are wondering how to maintain and care for this beautiful investment. Chattahoochee Pools, Inc. offers year-round weekly and bi-weekly (where available) pool maintenance. Our pool and spa professionals attend regular continuing education, hands on training, and seminars to ensure that every client is 100% satisfied. You will receive a service ticket after every visit indicating current chemical readings, amounts of chemical additions, as well as duties performed.
Services Include:
In the event that you have experienced equipment failure, we have trained technicians in house to get your pool up and running again in a timely manner. Chattahoochee Pools, Inc. also offers the convenience of updating your pool equipment. This includes but is not limited to, pool automation, heaters, LED lighting, sanitation systems, etc.